Canberra No-Scalpel Vasectomy Clinic – Gentle Procedures
Welcome to the Gentle Procedures Clinic. We are dedicated to upholding high standards of male surgical care while treating our patients with compassion, dignity, and respect.
We offer the renowned no-scalpel, no-needle, single-puncture, minimally invasive vasectomy procedure for ACT and NSW men.
All vasectomies at our clinic are performed by our experienced doctor, Dr. Suran Rajapakse MBBS(SL), FRACGP(AUS), MSc(AUS), ADPCSY(UK).
We are proud to offer you a world-class vasectomy procedure with limited wait times for an appointment.
The quick and virtually painless procedure is done in comfortable procedure rooms at our modern Canberra vasectomy clinic location. We are leaders in the provision of no-scalpel no-needle vasectomy in ACT and are proud to be part of the national network of Gentle Procedures Clinics across Australia, and around the world.
Please contact us anytime with questions or to book an appointment in the coming days or weeks.
Call now if you would like your procedure soon
You can reach us 02 6103 3972 or request an appointment now online.
Why Get a No-Scalpel No-Needle Vasectomy at Gentle Procedures Canberra?
No-scalpel no-needle vasectomy surgery with Dr. Suran at our Canberra vasectomy clinic offers you all of the following benefits:
Convenience
Single puncture
No needle
Quick procedure
No stitches
No artificial clips used
Fast recovery
Minimal discomfort
Effective contraception
Our vasectomy clinic team is proud to offer world-class surgical methods, and flexible booking options.
Please go ahead and register online now. Online registration will save you a little paperwork later in the clinic.
We offer the comfort and speed of a no-scalpel vasectomy procedure.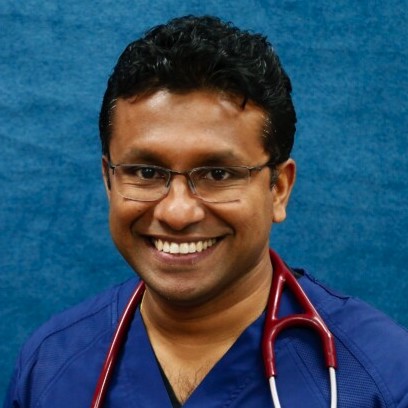 Experienced Canberra Vasectomy Doctor
Doctor Suran is an experienced physician with advanced training in multiple clinical procedures. He is a Fellow of Royal Australian College of General Practitioners, and an experienced surgeon who routinely performs no-scalpel no-needle vasectomy.
No-scalpel no-needle vasectomy is the focus of Dr. Suran's practice, and he believes that this simple procedure can be performed safely, effectively, and efficiently in a comfortable setting. Our clinic operates with the goal of reducing vasectomy wait times in ACT and making the whole experience as pleasant as possible.
Dr. Suran underwent extensive training with Dr. Neil Pollock, a foremost authority in this procedure. We are offering patients techniques that are highly advanced, minimally invasive and have been performed safely on over 60,000 patients in our affiliated clinics, as well as on millions of men worldwide.
Dr. Suran performs vasectomies at Gentle Procedures vasectomy clinic in Canberra. He does not use local hospitals because that could mean a long wait for you to have the procedure. By setting up his own modern vasectomy centre, Dr. Suran has created a convenient situation for patients – you can be seen for your consultation and surgery soon after calling the clinic or booking online.
No-Scalpel Vasectomy Trends in Canberra and ACT
In recent years, vasectomy has been popular amongst Canberra and ACT men seeking permanent contraception. This trend suggests that more and more people are recognizing the overall convenience, safety and reliability of this procedure.
Many families choose vasectomy as their family planning method because it is truly a "set it and forget it" method – and importantly – carries a significantly lower risk than tubal ligation for women.
Now, with the introduction of the single-puncture, open-ended, no-scalpel, no-needle vasectomy this procedure has become even more simple and comfortable.
No-Scalpel Vasectomy in Australia – The History
No-Scalpel Vasectomy (NSV) was developed in China in 1974 by Dr. Li Shunqiang.
By 1985, an international team made up of members from the World Health Organization (WHO) and Access to Voluntary and Safe Contraception (AVSC), formerly the Association for Voluntary Surgical Contraception, were visiting China to study alternative vasectomy procedures, including NSV.
Later after careful observation and review of the NSV procedure, it was decided to introduce the technique to Australia, where standard vasectomy was already very well established as a contraceptive method.
Since then, hundreds of thousands of no-scalpel vasectomies have been performed in Australia, and nearly 20,000,000 in China, and the numbers around the world are growing.
Our Canberra vasectomy clinic uses this advanced method and Gentle Procedures Clinics have been performing scalpel-free vasectomies with great success for many years. Our doctor also prefers the open-ended method, leaving the vas tube from the bottom end open (uncauterized), while the end of the tube leading to the penis is cauterized. This may reduce the risk of post-operative discomfort.
NSV Benefits vs. Conventional Vasectomy
No-Scalpel Vasectomy Features
No scalpel vasectomy is a simple and elegant in-office procedure that many studies show has significant advantages over conventional vasectomy. NSV is comparatively faster, has a swifter recovery time, safer (one-eighth the rate of bleeding and infection) and can be virtually pain-free – especially when coupled with the open-ended vas method – as done at our Canberra vasectomy clinic.
With a conventional vasectomy procedure, a doctor would make two incisions, one on each side of the scrotum, perform the procedure, and then stitch up the incisions. The stitches would then have to be removed about a week later.
With the no-scalpel approach there is no knife, no cutting incision and no stitches required. Many men who have undergone NSV express amazement at the minimal physical discomfort they experienced both during the procedure and during recovery.
Men who were previously not considering vasectomy because they feared the scalpel can now feel comfortable, relaxed and confident with this simple procedure that we perform safely every day.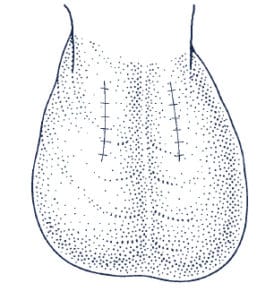 Conventional vasectomy: Two moderate incisions stitched closed.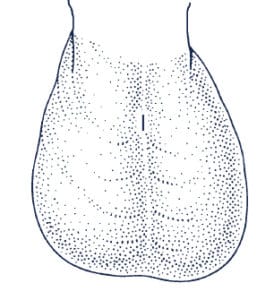 No-scalpel procedure: No stitches are needed to close the tiny opening
Call Us to Book
Or For Any Questions
Canberra Vasectomy Clinic FAQ
Canberra Circumcision & Vasectomy Clinic